The Abortion Figuration Project's Ethics Advisory Board (EAB) is an independent body whose task it is to advise the research team on ethical and social issues coming up in the project work.
The members of the Ethics Advisory Board:
Prof. Lirio Del Carmen Gutierrez Rivera, chairperson
Prof. Pamela Feldman-Savelsberg
Dr. Carmeliza Soares da Costa Rosário
Lirio Del Carmen Gutierrez Rivera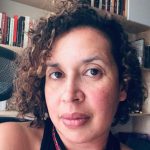 Lirio Gutiérrez Rivera is an Associate Professor at the Department of Political Science at the Universidad Nacional de Colombia (National University of Colombia) at the Medellín Campus. From 2022-2023, she is a Alexander von Humboldt Research Fellow at the Institute for Sociology at the University of Freiburg. Lirio has researched urban violence, women in urban contexts, and (in)security in Colombia and Honduras. She has also studied contemporary Honduran migration in the context of persons seeking asylum. Currently, she is carrying out research on women community leaders' strategies in contexts of urban violence and crime in Colombia.
Pamela Feldman-Savelsberg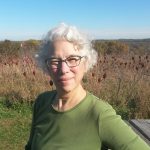 Pamela Feldman-Savelsberg
is the Broom Professor of Social Demography and Anthropology in the Department of Sociology and Anthropology, and co-director of the Africana Studies Program, at Carleton College in Northfield, Minnesota, USA. Her current research lies at the intersection of migration, reproduction, collective memory, public health rumors, and transformations of kinship obligations. She is the author of
Plundered Kitchens, Empty Wombs: Threatened Reproduction and Identity in the Cameroon Grassfields
(1999),
Mothers on the Move: Reproducing Belonging between Africa and Europe
(2016), and numerous articles and chapters, including in
Transcending Borders: Abortion in the Past and Present (2017), and in the prize-winning volume Affective Circuits (2016).
Carmeliza Soares da Costa Rosário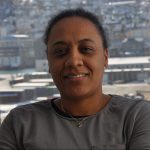 Carmeliza Rosário is a Development, and Social Anthropologist focused on poverty, inequality, reproductive health and rights, and women's and vulnerable groups' rights. She studied the impact of the 2004 Mozambican family law on polygamous relationships. She has also been part of the team that developed Mozambique's current gender equity strategy. She has researched Sexual & Reproductive Rights Lawfare & Political determinants of sexual and reproductive health in Mozambique